---
It's where good memories around food are made. From family celebrations to good times with friends, to late night cravings and deals sealed over food.
Shirley's Coffee Shop has captured the hearts – and stomachs – of people all over looking for memorable home-cooked meals from breakfast to dinner in generous portions.

For more than 20 wonderful years, Shirley's has welcomed diners and food-lovers from all walks of life; from Japanese and Korean tourists, to American, Chamorro and Filipino families.

Today, Shirley's has two full-service coffee shop cum diners on Saipan – one at Century Hotel's lobby in Garapan and the other in Susupe, right across Mt. Carmel church. We offer full service – and by this, we really go beyond the great food and polite and friendly staff. Shirley's in Garapan operates 24/7 and both branches offer free wireless internet access for all, may it be for people who come to dine and chill or study and work.


---
M ission Statement

Shirley's Coffee Shop is in the business to provide a casual dining alternative to the people of Saipan, where they will get their money's worth of consistent quality and reasonably priced food and prompt friendly service. We hope to be the No.1 neighborhood restaurant on the island of Saipan.
---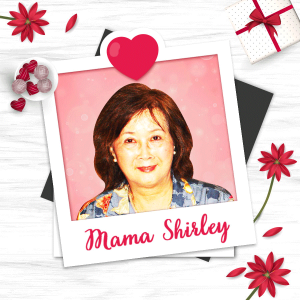 The restaurant's name sake is a hardworking mama who wanted to share the joy of good food. Shirley Lai started the restaurant in 1983 in Guam. Mama Shirley's legacy will continue to live on in her well-loved dishes.