January | February | March | April | May | June | July | August | September | October | November | December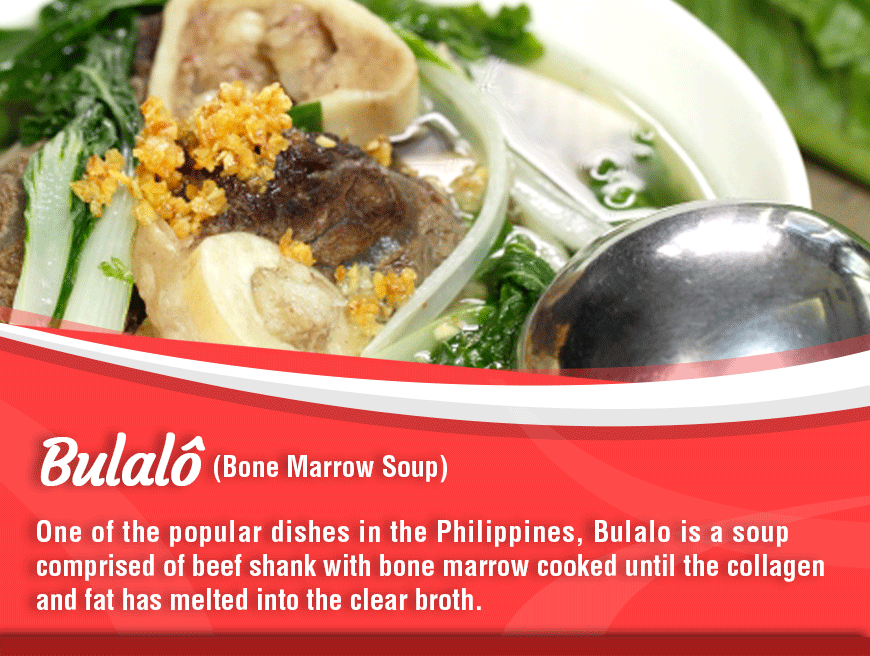 Bulalo
Also known as Bone Marrow Soup, Bulalo is a classic Filipino favorite prepared with time and patience to a really good choice of beef shank. This is definitely a must-taste to get you and your family introduced to Filipino cooking.
We definitely recommend trying this dish out especially in cold, rainy days – a perfect chance for the soup to warm you up.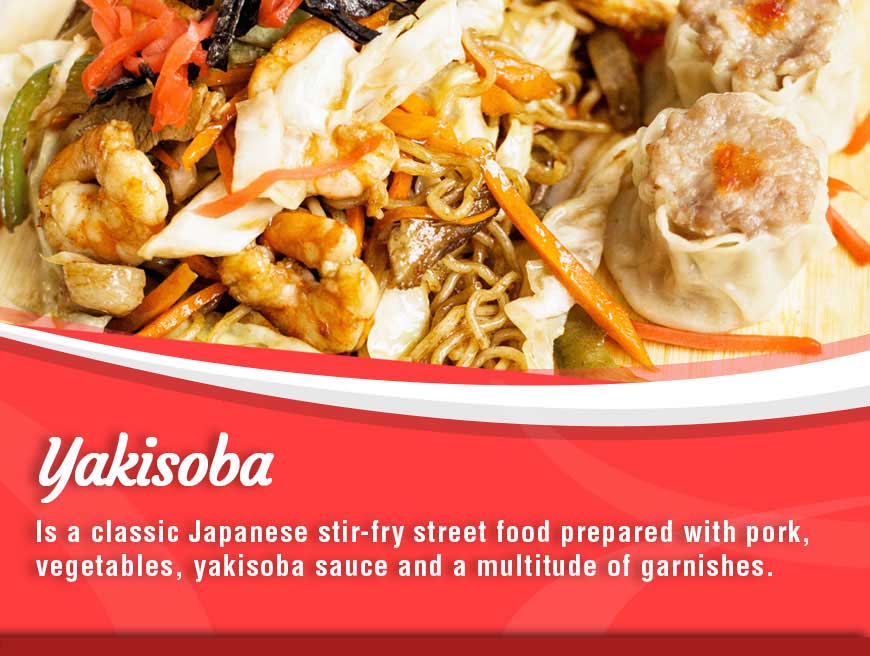 Yakisoba
Originating from Japan, Yakisoba is one dish that can do away with any kind of meat. You may choose from pork, shrimp or beef – and if you can't choose between the three, you can mix them all up!
Mama Shirley's Yakisoba is flavored with a special sauce and topped with nori and shredded red ginger. Yum!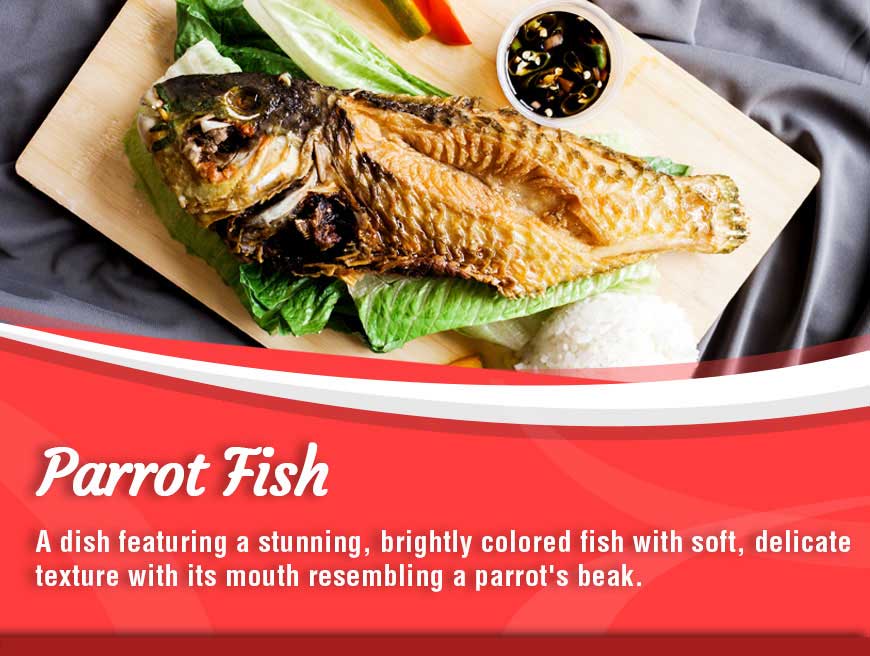 Parrot Fish
The Parrot Fish is a recent addition to Mama Shirley's ever-growing menu. Fried, sweet and meaty, our Parrot Fish definitely pulls in the flavors nicely – perfect for filling you up just the way you like it.
Try our Parrot Fish today.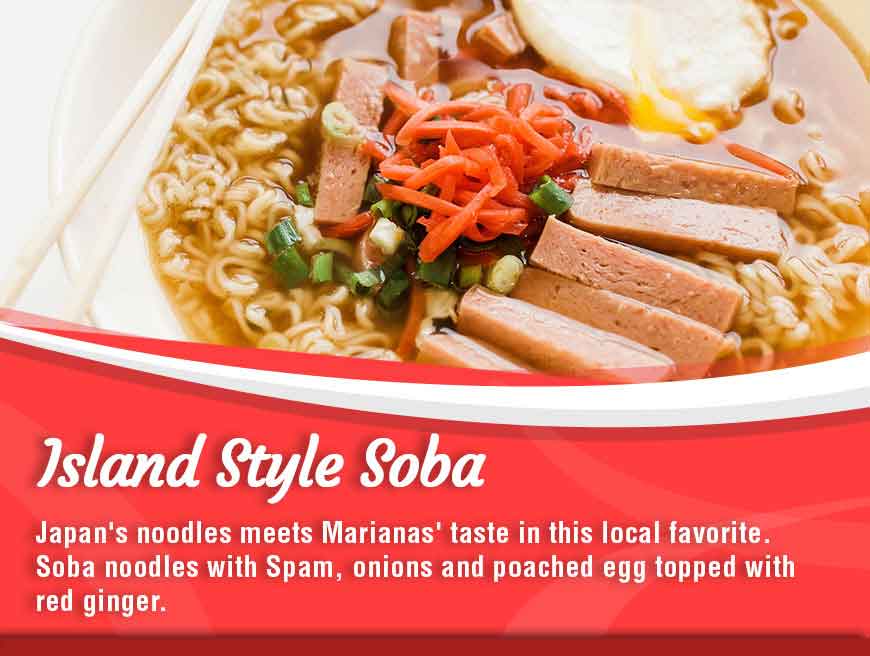 Island Style Soba
The many varieties of Japanese Soba Noodles may overwhelm you, but we can guarantee that you'll enjoy our Island Style Soba, especially if you've never tried it yet.
Made of buckwheat flour, our Island Style Soba may be your good alternative to the usual noodles because it's a good source of many healthy nutrients.
Do it Island Style! Order this healthy noodle alternative today.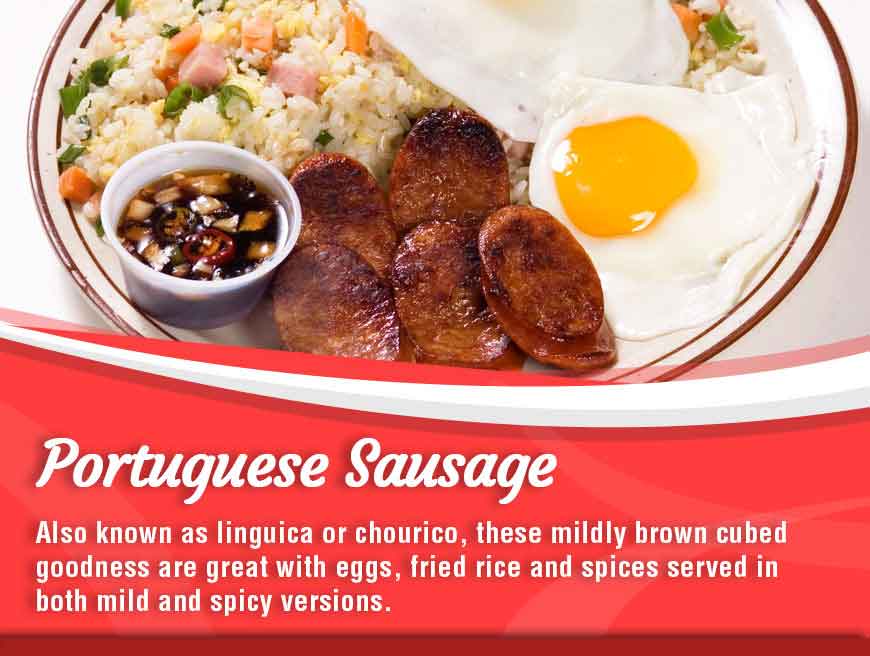 Portuguese Sausage
Craving for a Portuguese meal in the Asia-Pacific tropics? Mama Shirley's got Portuguese Sausage for you! Bask on this meaty goodness that comes with sunny-side up eggs. Complement this with our signature fried rice and you'll find yourself exclaiming "Viva!" all the way.
You can choose between mild and spicy, according to your liking. Enjoy!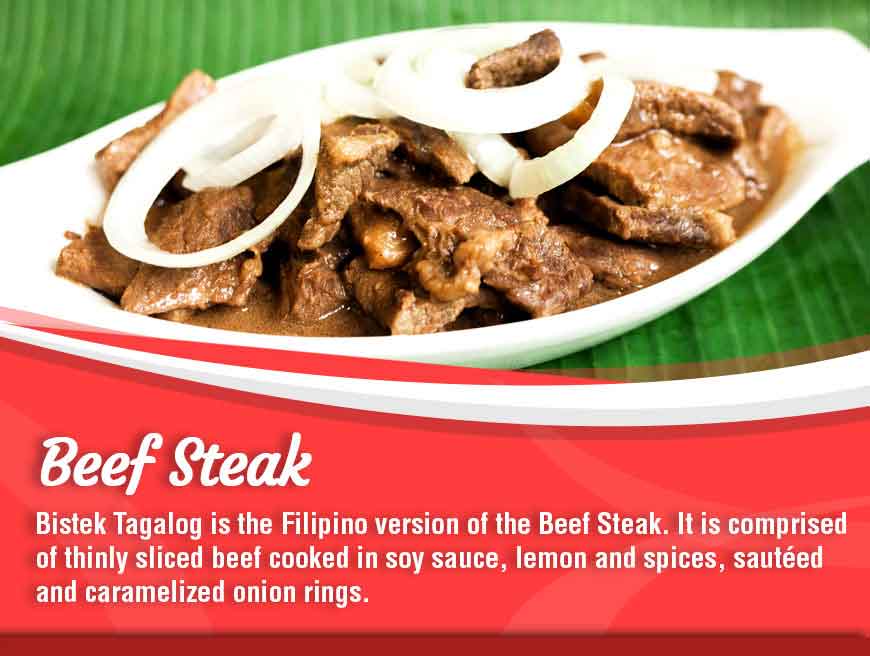 Beef Steak with Onions
Having a cheat day? Celebrating? Whether it's both, either or neither, a bite of our Beef Steak with Onions will definitely be memorable.
These protein-packed tender beef slices will have your appetite fantasizing about flavors for hours on end.
Want to experience a flavor your taste buds will never forget?
Satiate your cravings today.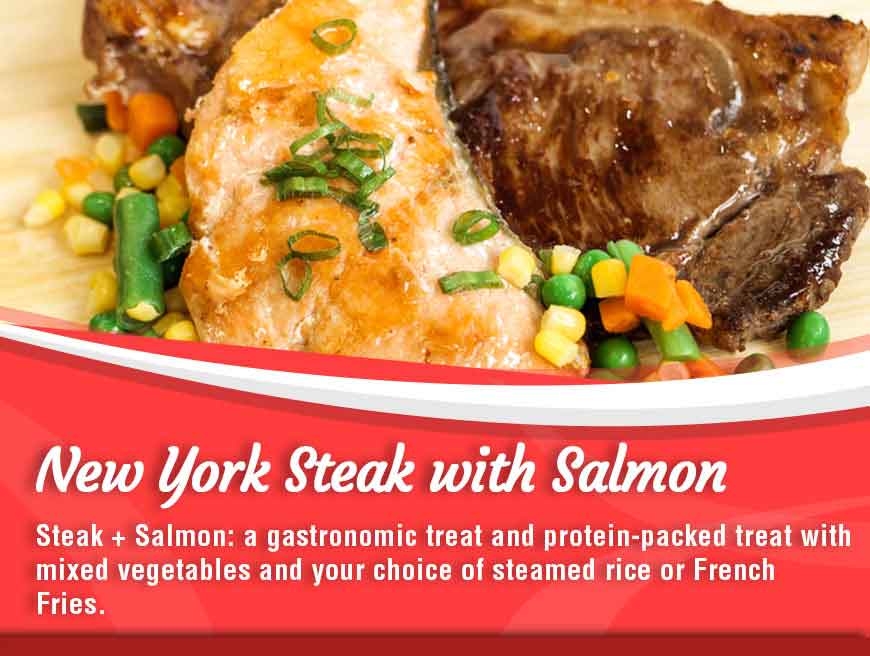 New York Steak with Salmon
Meat makes it fun to get the proteins you need, especially with the New York Steak. Pair it with no less than a champion fish like Salmon and you'll get the best of both worlds.
Complement that fine meat and fish with vegetables and your choice of either French Fries or an upgradeable steamed rice to feel the fullness you deserve.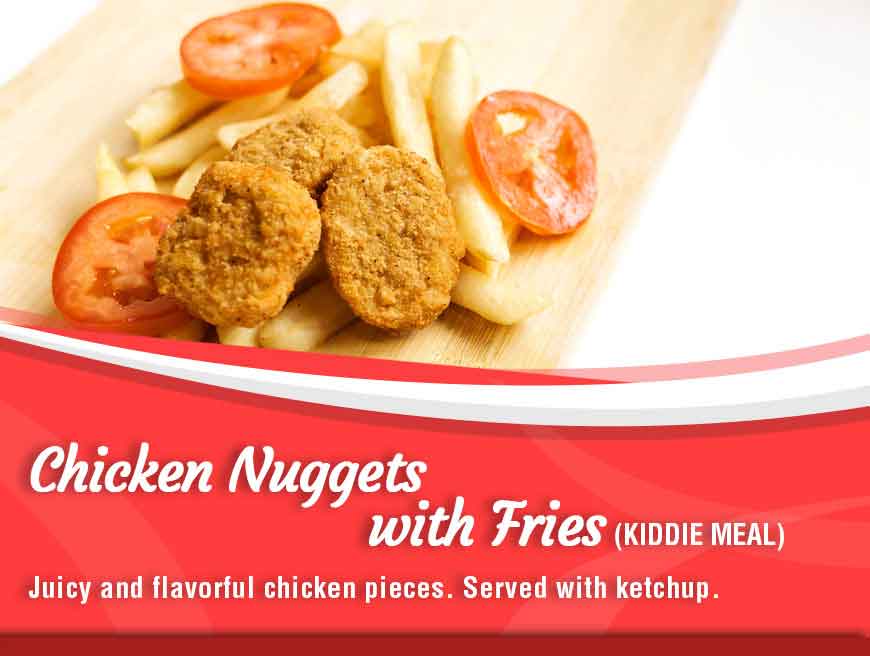 Chicken Nuggets with Fries
These crispy and tender bite-sized goodies may be all you need for a utensil-less kind of meal. Paired with our fries and there you have it – the ideal finger food to share with friends and loved ones while bonding and building deeper, more meaningful relationships together. You'd definitely want to come back with a bigger group of friends and loved ones the next time around.
Order Mama Shirley's Chicken Nuggets with Fries and enjoy grabbing a bite of these tidbits until you order seconds.

Tab 9 content
Tab 10 content
Tab 11 content
Tab 12 content